German Passport Photographs Sheffield
Our Address
11 Rectory Road
Clowne
S43 4BH
01246 810453
Opening Hours
Monday 10am-5pm
Tuesday 10am-5pm
Wednesday 10am-5pm
Thursday-Closed
Friday 10am-5pm
Saturday 10am-4pm
Sunday-Closed
German Passport photo requirements
If you need to send in photographs for a passport application, make sure they meet all the rules to avoid delays in your application.
You must send 2 identical photos when applying for a passport.
Full front view of face and centred
All features must be clearly visible
From top to bottom face must be between 32 and 36 mm
Face must be well lit, with no flash reflections, shadows or red eyes.
Background must be uniform, light-coloured (ideally a neutral gray)
German Passports Photographs must show subject only
Shadows on the background or face are unacceptable
German passport and Visa photos should be printed on high-quality paper
Print Resolution must be at least 600 DPI (dots per inch)
Neutral facial expressions, looking straight at camera with closed mouth
Eyes must be open and visible, not covered by hair or frame of glasses.
Reflections on glasses, tinted or sun glasses are unacceptable
Head coverings of any kind are unacceptable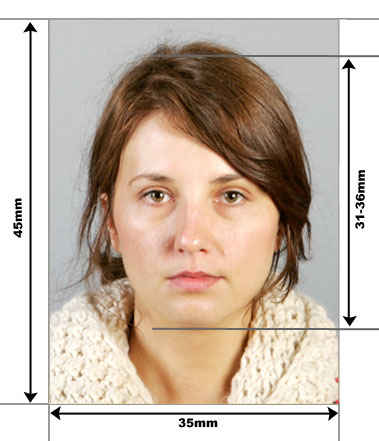 4 Copies are £7.95 and ready while you wait.
---
---
---