Australian Visa Photographs Sheffield
Our Address
11 Rectory Road
Clowne
S43 4BH
01246 810453
Opening Hours
Monday 10am-5pm
Tuesday 10am-5pm
Wednesday 10am-5pm
Thursday-Closed
Friday 10am-5pm
Saturday 10am-4pm
Sunday-Closed
Australian Visa photo requirements
If you need to send in photographs for a visa application, make sure they meet all the rules to avoid delays in your application.
You must send 1 photo when applying for a visa
One passport-sized photograph (please attach to the form). NB - ID photos that have been digitally enhanced or altered to improve or change appearance or remove distinguishing features are not acceptable. As the photos are required for identity purposes, if they do not represent your true appearance, your visa application may be delayed if you need to be asked to provide new photos. The photos should also meet normal passport size and pose (front on head and shoulders, no facial coverings or sunglasses).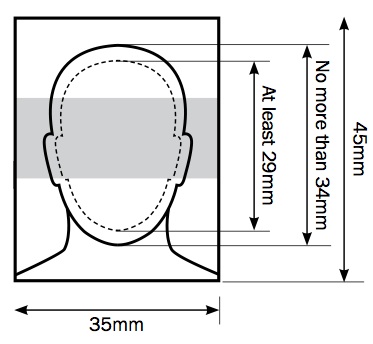 Your photo may be rejected unless it shows you:
facing forward and looking straight at the camera
with a neutral expression and your mouth closed
without anything covering the face
in clear contrast to the background
without a head covering (unless it's worn for religious or medical reasons)
with eyes open, visible and free from reflection or glare from glasses
with your eyes not covered by sunglasses, tinted glasses, glasses frames or hair
without any shadows in the picture
Photos for child passports
Children must be on their own in the picture. Babies must not be holding toys or using dummies.
If the child is under 5, they don't have to be looking directly at the camera or have a neutral expression.
If the child is under 1, their eyes don't have to be open. If their head is supported by a hand, the hand mustn't be visible in the photo.
4 Photographs are £7.95
---
---
---